TRANSLATING MILITARY LEADERSHIP EXPERIENCE TO FUTURE SUCCESS
Joseph A. Alutto
Joseph A. Alutto
Joseph A. Alutto is a Distinguished Professor Emeritus at the Max M. Fisher College of Business at The Ohio State University.Prior to that, he served as interim president of The Ohio State University from July 1, 2013, to June 30, 2014, the second time he has served in that capacity.He previously served as interim president of the university from July 1, 2007, until September 30, 2007.
From October 11, 2007, to June 30, 2013, Dr. Alutto served as the university's executive vice president and provost, then stepped down to assume service as interim president until a permanent successor was named.As executive vice president and provost, Dr. Alutto was the chief officer for all academic functions of the university, including coordinating all budgeting expenditures as chair of the university's Integrated Financial Planning Committee. He is the second-longest serving provost in the history of the university.
Prior to these earlier appointments, Dr. Alutto was dean of Ohio State's Max M. Fisher College of Business for 16 years.He was named the John W. Berry, Sr. Chair in Business, on September 1, 1999.Before coming to Ohio State as dean, Dr. Alutto was the Clarence S. Marsh Professor of Management at the State University of New York at Buffalo, where he focused his research on Sino-U.S. joint ventures and the relationships between improvement processes and corporate performance.He also served as dean of the SUNY-Buffalo School of Management from 1976 to 1990.Dr. Alutto received his bachelor's degree in business administration from Manhattan College, a master's degree in industrial relations from the University of Illinois, and a Ph.D. in organizational behavior from Cornell University.
Effective July 1, 1998, Dr. Alutto was named executive dean for the professional colleges at The Ohio State University.While continuing to serve as dean of the Fisher College, as executive dean, Dr. Alutto coordinated the activities of the Colleges of Engineering; Food, Agricultural, and Environmental Sciences; Education and Human Ecology; Law; and Social Work and represented the interests of those colleges in university-wide decision-making bodies.
In addition to his experience as an administrator, Dr. Alutto is a leading authority on managerial behavior, having coauthored a book on research methods in organizational research and published more than 65 articles in academic journals such as Administrative Science Quarterly, Academy of Management Journal, Journal of Applied Psychology, and Industrial and Labor Relations Review.He has lectured widely in China on management issues and was part of the U.S. Department of Commerce and People's Republic of China State Economic Commission's National Center for Science and Technology Management Development.He pioneered the first Sino-U.S. jointly funded MBA program offered in the People's Republic of China in 1984.In 1985, Dr. Alutto was appointed to the Dalian Behavioral Sciences Association, served as the first international dean and International Advisory Committee for the Dalian University School of Management and Economics, served as a visiting professor at the College of Management, Zhejiang University, and lectured widely throughout China.He has been a visible and active advocate for advanced management education and research in China.
Dr. Alutto has served as a consultant to banks, manufacturing firms, aerospace companies, health care agencies, and educational institutions.He currently serves on a number of corporate and public boards, including Columbia Gas of Ohio; Columbus-Franklin County Finance Authority; and The Children's Place. He is active as a national labor arbitrator through the American Arbitration Association and Federal Mediation and Conciliation Services and has served in leadership capacities for a wide variety of voluntary organizations.He is a member of the Academy of Management, Labor and Employment Relations Association, and American Association for the Advancement of Science.He was president of the American Assembly of Collegiate Schools of Business from October 1996 to June 1998. He was the Honorary Doctorate in Humane Letters Degrees from Manhattan College (1994) and Honorary Doctorate in Education by Ohio State University (2014).
Donald G. Barger, Jr.
Donald G. Barger, Jr.
Donald G. Barger was the Executive Vice President and Chief Financial Officer of YRC Worldwide Inc. ("YRCW"), a publicly-held company specializing in the transportation of goods and materials, from September 2007 until his retirement in February 2008. He joined YRCW's predecessor company, Yellow Corporation ("Yellow"), in December 2000 as Senior Vice President and Chief Financial Officer.
Prior to joining Yellow, he served as Vice President and Chief Financial Officer of Hillenbrand Industries Inc. ("Hillenbrand"), a publicly held company serving the healthcare and funeral services industries, from March 1998 until December 2000.
Barger was Vice President, Chief Financial Officer, of Worthington Industries, Inc. ("Worthington"), a publicly-held manufacturer of metal and plastic products and processed steel products, from September 1993 until joining Hillenbrand.
He also served as a director of Gardner Denver, a publicly-held manufacturer of products based on pump and compressor technology with wide application in the industrial and petroleum markets; Quanex Building Products Corporation, a publicly-held manufacturer of engineered materials and components for the U.S. building products markets; Globe Specialty Metals, Inc., a publicly-held producer of silicon metal and silicon-based specialty alloys; Ferroglobe PLC, (a merger of Globe Specialty Metals and FerroAntlática); and Precision Aerospace Components, Inc., a publicly-held provider of quality aerospace components.
Barger has a BS from the United States Naval Academy and an MBA from the University of Pennsylvania, Wharton School of Business. He was in the US Navy from 1965 -1970, serving in the nuclear-powered submarine service.
Barger and his wife of 50 years have three grown children and six grandchildren.
Jody Davids
Jody Davids
Jody Davids is the former Senior Vice President, Chief Information Officer for PepsiCo. During her tenure, Davids rebuilt the company's IT leadership team, significantly improved serves and systems stability, and worked closely with the PepsiCo executive team to build a three-year technology strategy to simplify and standardize their global business processes.
Prior to PepsiCo, Davids served as the Chief Information Officer for Agrium, Inc. While there, she combined two highly disparate IT organizations to form one high-performing team which streamlined the company's cost model. Davids also developed and delivered a technology strategy incorporating big data as the next platform for revenue growth.
Before her time at Agrium, Inc., Davids spent three years at Best Buy where her time culminated with Senior Vice President, Global Business Services, CIO. Before Best Buy, she spent nine years at Cardinal Health where she attained the role of Executive Vice President, Global Shared Services and CIO.She also held leadership roles at Nike, Inc., and Apple Computer, Inc.
Davids' ability to develop best-in-class cost and delivery models for IT functions has been a proven part of her career. Her knack for developing leadership and customer-focused capabilities have also been important to Davids' career success.
She serves on the boards for Premier, Inc., and Eyes of Freedom. She holds her MBA and BA in Business Administration from San Jose State University.
Davids is a Gold Star Mother and currently resides in New Albany, Ohio.
Deborah "Debbie" Liebert Karl
Deborah "Debbie" Liebert Karl
Deborah Liebert Karl is the Chair of the Campaign for Every Individual on the Ashland University's Board of Trustees. In addition, she serves on the Recreation Unlimited Board of Trustees, a non-profit organization serving individuals with physical and developmental disabilities in Ashley, Ohio.
Liebert Karl's spirit for service doesn't end there. From 2003 – 2008, she served on the Ashland University Alumni Board of Directors where she was a part of the College of Education campaign.
An avid advocate for veteran services, Liebert Karl worked to support the creation of the Military Veterans Resource Center on Ashland University's campus. The center welcomes and receives veterans as they transition from military service to campus life including recruitment, admission, registration and GI Bill processing, financial aid, academic advising, accessibility services, mental health counseling and career development.
Liebert Karl's veteran support work is in honor and memory of her late father Jack W. Liebert who served in the Navy during World War II and enlisted in the Korean War.
She holds her BS in Education from Ashland College.
Liebert Karl and her husband, Ron, have a blended family of five daughters and eight grandchildren and reside in Powell, Ohio.
Ami G. Scott
Ami G. Scott
Ami G. Scott is a Consultant and Coach at Volta Talent Strategies in Washington, DC, working with a team focused on developing and strengthening legal professionals in various roles — law firm partners, associates and administrators and in-house counsel.
Before Volta, Ami practiced as a Finance Partner at Schiff Hardin LLP in Washington, DC. In her role, Scott represented the likes of institutional investors in a large volume of domestic and cross-border private placement transactions; farm credit bank in over $1.75 billion of secured and unsecured financings provided to rural electric cooperatives; and a group of private equity funds in connection with several subscription credit facilities secured by investor capital commitments and the right to make capital calls, among others.
Prior to joining Schiff Hardin LLP, Scott held roles as Finance Associate, Partner for Associate Career Development, and finally Finance Partner at Mayer Brown LLP in Chicago, IL. As the firm's Partner for Associate Career Development, she advised firm management on responses to the 2008 recession; researched best practices for and helped lead the development and implementation of a competencies-based evaluation system; coordinated new associate integration; provided one-on-one career coaching; developed and facilitated firm-wide career development presentations; ensured delivery of substantive legal training for associates of all levels; and coordinated outreach efforts for diverse law students. She also served on the firm's partner-level Committee on Diversity and Inclusion for seven years focusing on the hiring, mentoring and retention of diverse attorneys, and spent over a decade on the Chicago office's Recruiting Committee, interviewing at least 50 candidates each year.
Scott also spent two years at Dickinson Wright PLLC as Finance and Real Estate Associate.
She is the recipient of the Pacesetters Executive Award, the Diversity Business Award, and the Young Professional Achievement Award from the Fisher College of Business at The Ohio State University. Scott was previously designated as an Illinois "Leading Lawyer" in baking by Chambers USA.
In addition to her day-to-day work, Scott serves on the Washington Performing Arts Board of Directors, the Dean's Advisory Council for the Fisher College of Business at The Ohio State University, and the Fisher Global Council for the Fisher College of Business at The Ohio State University. Prior Board appointments include KidPower DC, the President's Club Advisory Board at The Ohio State University, Link Unlimited, Academy for Global Citizenship, and the Alumni Society Board for the Fisher College of Business at The Ohio State University.
Scott received her BSBA/MBA from the Fisher College of Business at The Ohio State University and earned her JD from the University of Michigan Law School.
Ilias Simpson
Ilias Simpson
As CEO, Ilias Simpson leads bpost's Parcels & Logistics North America division, which includes bpost subsidiaries Radial, Apple Express, FDM, Landmark Global, and The Mail Group.
Ilias is a member of the Group Executive Committee and has formerly held the position of Senior Vice President of Fulfillment Services at Radial. In his former role, he led Radial's nationwide operations for fulfillment centers, network optimization, engineering, continuous improvement and project management.
Ilias has many years of experience in business development, lean implementation and growth strategies and held leadership positions at Ryder, Pentair, Halliburton and Cintas. Ilias earned an MBA degree from the University of Dayton and a BA degree in Sociology from the University of North Texas.
He is a member of the National Black MBA Association and holds certifications as a Six Sigma Green Belt and Bronze Lean Leader from the Association for Manufacturing Excellence. He is a decorated veteran of the U.S. Air Force.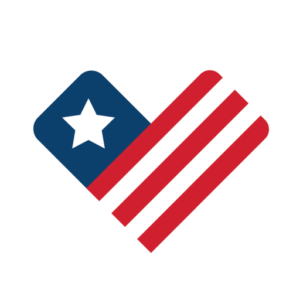 Betsy Hubbard
VP, Programs
Betsy Hubbard
VP, Programs
Betsy Hubbard is a leader and change agent whose career spans the private, public and nonprofit sector. As founder of Mindset Digital, she led an award-winning training and consulting firm that served Fortune 500 companies. In addition, she is a highly sought after keynote speaker, giving presentations in front of hundreds of audiences in the U.S. and abroad. In 2018, she was recognized as one of 14 top female entrepreneurs in North America by Ernst & Young.
Prior to Mindset Digital, Betsy transformed the Kiplinger Program in Public Affairs Journalism at The Ohio State University into a digital media program. This work included launching the first social media fellowship in the country and working with journalists from CNN, Los Angeles Times, 60 Minutes, National Public Radio, Washington Post and other top newsrooms. She also taught graduate courses in the John Glenn School of Public Affairs on the impact of digital media on public policy.
Before coming to Ohio State, Betsy founded a consulting practice focused on the intersection of leadership and organizational performance, leading projects for clients such as the Brookings Institution's Nonprofit Effectiveness Project and Grantmakers for Effective Organizations. Earlier in her career, as a Program Officer at The Pew Charitable Trusts, Betsy initiated a funding program on the civic engagement of young adults, overseeing millions of dollars of related research and projects, including innovative outreach campaigns conducted by the Ad Council and Rock the Vote.
Awarded a Truman Scholarship—a highly competitive federal program for promising public leaders—Betsy began her career at the University of Southern California's Washington Public Affairs Center. She also worked at the U.S. Department of Agriculture and the Oregon Economic Development Department. Betsy has an M.A. in Public Policy from the University of Minnesota and a B.A. in political science from Goucher College, with a year spent studying at the London School of Economics.
Mike Carrell
VP, Strategy & University Engagement
Mike Carrell
VP, Strategy & University Engagement
Mike completed a successful Air Force career in Air Operations, operational planning, headquarters staff, and education, retiring as a Colonel. Following these 23 years in the military, Mike developed and launched The Ohio State University's Military and Veterans Office which is a top-tier national exemplar (rated #1 in the nation for two years). He has also been instrumental in building cross-university organizations as the founder of the Ohio Veteran Education Council and the Big 10's Military Office Alliance. Mike worked closely with state leaders to develop, and co-chair, the Ohio Department of Higher Education's Military Strategic Implementation Team (MSIT) to promote policy and programs for military members and their families across all 36 public institutions.  Mike also served as a senior academic administrator, professor, and department chair at Ohio State.
James Miller
President
James Miller
President
James Miller has 35 years serving in a number of key leadership roles at The Ohio State University. Most recently, Jim served as Associate to the Dean for The Ohio State University's Fisher College of Business. In his role, Jim oversaw all activities related to development, marketing, and external relationships of the college.
During the past five years, Jim's strategic acumen, relationship building, and out-of-the-box thinking has led the Fisher College to the highest gift total in history, development of plans to renovate the University's flagship Blackwell Hotel, launch of the Fisher Global Council, the Fisher Leadership Initiative, and the naming of the Keenan Center for Entrepreneurship.
Before joining the Fisher College of Business, Jim held leadership roles in the Office of Technology Commercialization and Office of the CFO where his guidance created a roadmap for change resulting in $650 million of savings over a five-year period and identified private resources to advance university technologies.
His numerous accomplishments garnered him the 2012 Mayor's Award for Patriotic Service, The Ohio State University Alumni Association Distinguished Alumni award, and award for service to students presented in the name of Josephine Failer.
Jim's passion for veteran affairs inspired him to support the launch of the Major Lawrence Miller Veterans Community Advocacy Program at The Ohio State University and a number of other programs in honor of his father aimed at helping connect veterans and families to resources and experiences that will ensure our veteran students accomplish their mission of academic and professional success.
Cheryl Sefchick
Director, Foundation Administration
Cheryl Sefchick
Director, Foundation Administration
In addition to volunteering with NVLF, Cheryl serves as the Director of President's Club Stewardship in the office of Annual Giving. She also served in the United States Marine Corps in Washington, DC, and Camp Lejeune, North Carolina.
Charles Webb
Chief Financial Officer
Charles Webb
Chief Financial Officer
In addition to volunteering with NVLF, Charles "Chuck" Webb's career has covered the spectrum from Professional Advisor to Professional Manager to Entrepreneurial Activities. He has extensive experience in the financial services industry and has worked as a CPA, Chief Executive Officer, Chief Financial Officer and as an Investment Banker. He was founder and CEO of Charles Webb & Company, Executive Vice President of Keefe, Bruyette & Woods, President and CEO of General Ohio S & L Corporation, a Partner with Deloitte and co-founder and Chairman of Ernst & Webb, LLC, (a consulting firm specializing in merger integration for banks).
He has been a Finance Lecturer at Fisher College of Business at The Ohio State University. He has served on corporate and non-profit boards.
Mr. Webb's educational background includes: Bachelor of Science, Bowling Green State University; MBA Case Western Reserve University; and AMP Harvard Business School. He and his family are very pleased to have provided Fisher College with the Charles R. Webb Professorship in Finance as well as the endowment of two scholarships for undergraduate students and an endowment for research at The Ohio State University College of Medicine.
Beau Davids
Mascot
Beau Davids
Mascot
Beau is NVLF's cuteness aficionado. When he's not enjoying long walks with his mom, Jody, or hanging with his pup pals at doggie day camp, you can find him hard at work … even on the ruff days. 
The National Veterans Leadership Foundation was inspired by efforts undertaken in honor of Major Lawrence Miller, a two-time alumnus of The Ohio State University who passed away in 2011. Philanthropic gifts from family and friends established the creation of several university-wide initiatives including the Major Lawrence Miller Community Advocate Program and the Major Lawrence Miller Flag Ceremony.
The Office of Military and Veteran's Services at The Ohio State University provided the leadership to bring these programs to reality. Col. Carrell, who led that office for 10 years, now serves as the Chair of the National Veterans Leadership Foundation Consortium of schools.
Witnessing the incredible outcomes realized at Ohio State, philanthropist Debbie Liebert Karl expanded the work to her alma mater, Ashland University. She supported the creation of a world-class facility, the Jack W. Liebert Military & Veteran Resource Center, in honor of her father, Jack Liebert, a U.S. Navy veteran who served in World War II and enlisted to fight in the Korean War. In addition to the center, Debbie's work is expanding the Student Veteran Advocacy program beyond Ohio State to Ashland University in the fall of 2021 with an eye toward continued expansion nationally in 2022.
Debbie's vision for expanding military support programming from one university to many others sparked the creation of the National Veterans Leadership Foundation — an organization with the belief that great things happen when we work together and learn from one another.